ACT & Psychedelics: Using the Psychological Flexibility Model to Facilitate Psychedelic-Assisted Therapy
About this event
ONLINE WEBINAR:
As psychedelic-assisted therapy is emerging as a highly effective new form of treatment, there is a need to better understand what types of psychotherapy may lead to the best outcomes. With over 600 clinical trials conducted, Acceptance and Commitment Therapy is a model of psychological flexibility that has been shown to be effective for a range of mental health problems and clients and is currently being adapted in countries around the world. This workshop will focus on the core processes of change described by ACT and discuss how those same processes may be usefully applied to understanding and maximizing benefits from psychedelic experiences. Additionally, ACT's focus on experiential learning, non-pathologizing the human experience, and conceptualizing the role of language in mental health problems all relate well to commonly described features of psychedelic experiences. Participants will also learn about how ACT has already been used to inform several clinical trials using psilocybin to treat depression. This workshop will involve the use of lecture, case studies, and break-out rooms involving experiential exercises to practice with content that is introduced.
AUDIENCE: This workshop is aimed at individuals who are new to ACT or have prior experience with ACT. Similarly, this workshop is aimed at individuals who are new to psychedelic-assisted therapy or who have prior experience.
REGISTRATION: Registration is online. Presentations will be recorded and sent to anyone who registers for the event. Recordings will be available on YouTube for 30 days.
SCHOLARSHIPS: We reserve a number of partial scholarships for potential attendees who could not otherwise afford to come. We give particular priority given to those who would add diverse and underrepresented voices to our field. To submit an application, please click here.
CE CREDITS
3 CE credits for therapists (with the purchase of Professionals with CE Certificate ticket and live attendance of the entire workshop. Credit will not be given for only watching the recording.)
LEARNING OBJECTIVES
After attending this training, you will be able to:
Describe the theory and practice of psychedelic assisted psychotherapy.
Summarize how the ACT model can be applied to enhancing the therapeutic benefits of psychedelic experiences.
Explain how the psychological flexibility model can be used to make sense of altered states of consciousness catalyzed by psychedelics.
Refund/cancellation policy:
We charge a $15 administration fee for cancellations made by participants more than two weeks before the training event. For cancellations within two weeks of the training event, we will refund 50% of the tuition. Alternately, participants may elect to apply 100% of their tuition to a future training event. No refunds will be given after training events.
Special Accommodations:
Please contact us if you need accommodations to enable you to fully participate in the workshop. We will work with you and do our best to find a way to ensure your participation.
To stay up to date on all the different workshops we offer, you can join our newsletter here.
Portland Psychotherapy is also hosting a monthly workshop series, Therapy and Research in Psychedelic Science (TRIPS), that features presentations for healthcare professionals who are interested in learning more about psychedelics from an empirical perspective. It also serves as a fundraiser for our MDMA-assisted psychotherapy for social anxiety disorder clinical trial beginning in the Fall of 2021. Check it out and sign up for it here.
WORKSHOP LEADERS
Dr. Brian Pilecki is a clinical psychologist at Portland Psychotherapy that specializes in the treatment of anxiety disorders (OCD, generalized anxiety, social anxiety, panic disorder), trauma and PTSD, and matters related to the use of psychedelics. He completed a post-doctoral fellowship at The Warren Alpert Medical School of Brown University and practices from an orientation based in Acceptance and Commitment Therapy (ACT). Brian also has extensive experience in the areas of mindfulness and meditation, and incorporates them into his therapy with clients. Brian is an active researcher and has published on topics such as anxiety disorders, mindfulness, and psychedelics. His paper on ethical and legal issues in psychedelic harm reduction and integration therapy outlines the risk for clinicians conducting psychedelic integration for clients who are using psychedelics on their own. At Portland Psychotherapy Brian is a study therapist on a clinical trial investigating the use of MDMA-assisted therapy for the treatment of social anxiety disorder and understanding processes of change in how this novel form of treatment might work. He has given numerous workshops on topics related to psychedelics and is a consultant for the Oregon Health Authority in helping to design a program for psilocybin services in the state of Oregon. Brian is also co-chairperson for a special interest group on psychedelics in the Association for Contextual and Behavioral Science. Hco-hosts a podcast called Altered States of Context about the intersection of psychedelics and psychotherapy, and has appeared on several national podcasts such as Verywell Mind and Beyond Addiction.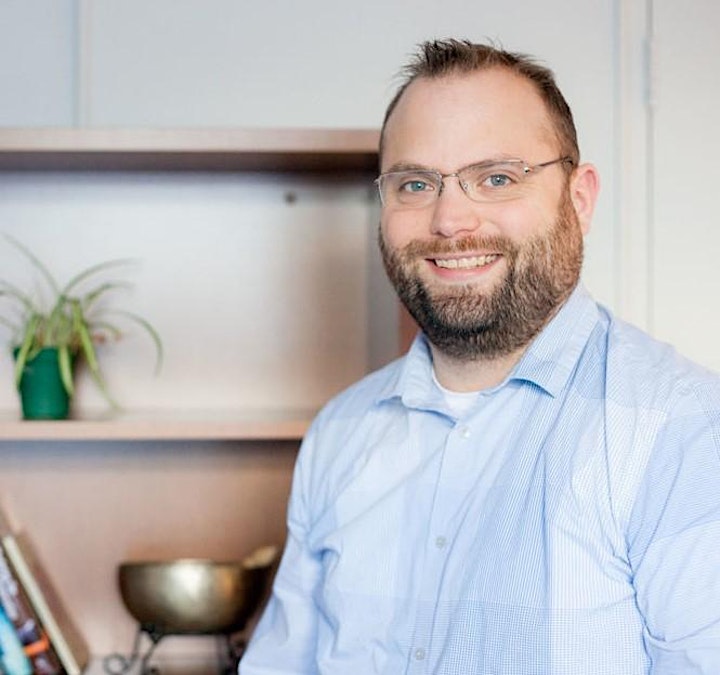 Nathan W. Gates, MA, LCPC is a psychotherapist and regenerative cattle farmer in west-central Illinois. His career and training have been inspired by insights from psychedelics medicine for more than 20 years. From practicing wilderness therapy to earning his MA from Naropa University to finding his theoretical home beneath the umbrella of contextual behavioral science, he has consistently pursued an integrative understanding of the human condition. He is also a founder of the psychedelic special interest group with the Association for Contextual Behavioral Science and has spoken at regional and international conferences on the usefulness of utilizing contextual behavioral perspectives to make sense of and integrate insights from psychedelic experiences.