Culturally Responsive Therapy: How to Apply Anti-Racist Values in Session
April 22, 2022
@
9:00 am
–
12:00 pm
PDT
2-day online workshop (6 hours total) Friday April 22nd: 9am-12:15pm and Saturday April 23rd: 9am-12pm
About this event
Online Webinar:
This 2-day 6-hour training will help therapists develop their ability to support clients from a different racial background than them, with a particular focus on Black, Indigenous and People of Color. Through a multicultural social justice framework, it will integrate research and clinical experience to teach a therapeutic model for rapport building, assessment, and treatment. This model is not a rigid therapeutic modality, but provides a contextual lens to build a strong, culturally grounded therapeutic relationship. It is a flexible model and can align with many therapeutic modalities, including a contextual behavioral approach to therapy. The training offers an inclusive approach to support therapists with decolonizing traditional counseling practices in support of exploring and incorporating the client's preferred medium of healing. In the spirit of embodying anti-racist values, the training is run in a way that centers equity, communication and collaboration. This is accomplished through interactive games, observation of practice opportunities and role-play, participating in experiential exercises using case vignettes, and many opportunities for interactive dialogue between participants and the trainers. Practice opportunities are designed to help therapists embody and implement anti-racist in sessions and in their practice more broadly by: learning strategies to center the client's experience through culturally affirming practices, recognizing internal therapist barriers and biases that unintentionally prevent culturally responsive engagement, identifying in-session opportunities to incorporate empowering practices consistent with the client's values and norms, and incorporating reflective practice as way to identify and resolve the influence of the therapist's own life experience, values, and biases in diagnosis and case-formulation.
2-day online workshop (6 hours total)
Friday April 22nd: 9:00am-12:15pm
and
Saturday April 23rd: 9am-12pm
AUDIENCE:
This training is appropriate for mental health providers at all skills levels who are interested in learning how to be a more culturally responsive therapist and embody anti-racist values in their personal and professional lives. This training may be more meaningful for therapists who have a contextual understanding of systemic racism, but all therapists will gain value from attending.
REGISTRATION
Registration is online. Presentations will be recorded and sent to anyone who registers for the event. Recordings will be available on YouTube for 30 days.
Scholarships: 
We reserve a number of partial scholarships for potential attendees who could not otherwise afford to come. We give particular priority given to those who would add diverse and under represented voices to our field. To submit an application, 
please click here
.
CE CREDITS
6 CE credits for therapists (with the purchase of Professionals with CE Certificate ticket and 
live attendance
 of the entire workshop. Credit will not be given for only watching the recording.)
LEARNING OBJECTIVES
After attending this training, participants will be able to:
Describe definitions of race, racism and anti-racism that are associated with being a therapist that embodies anti-racist values.
Employ the clinical skills pertaining to developing a rapport, completing an assessment and treatment planning that are unique to the needs of treating African American/Black clients.
Describe how social and cultural identities, specifically race, affect the therapeutic relationship and process.
Compose culturally sensitive questions, in support of developing culturally responsive treatment plans.
Define cultural humility and its relationship to dismantling the power dynamic that exists between therapist and client.
Implement anti-racist values outside of the therapy room, into their professional and personal life.
Refund/cancellation policy:
We charge a $15 administration fee for cancellations made by participants more than two weeks before the training event. For cancellations within two weeks of the training event, we will refund 50% of the tuition. Alternately, participants may elect to apply 100% of their tuition to a future training event. No refunds will be given after training events.
Special Accommodations:
Please contact us if you need accommodations to enable you to fully participate in the workshop. We will work with you and do our best to find a way to ensure your participation.
To stay up to date on all the different workshops we offer, 
you can join our newsletter here.
WORKSHOP LEADERS Christy Tadros is a Licensed Professional Clinical Counselor in CA and a Licensed Mental Health Counselor in NY. She has her BA in Psychology from UC Berkeley and her MA in Psychology and EdM in Counseling Psychology from Columbia University. Christy is the founder of WestCoast Therapy and Wellness, a mental health practice in San Francisco devoted to supporting people in living meaningful and full lives. Christy provides anti-racism trainings to groups and her clinical practice is comprised of many BIPOC.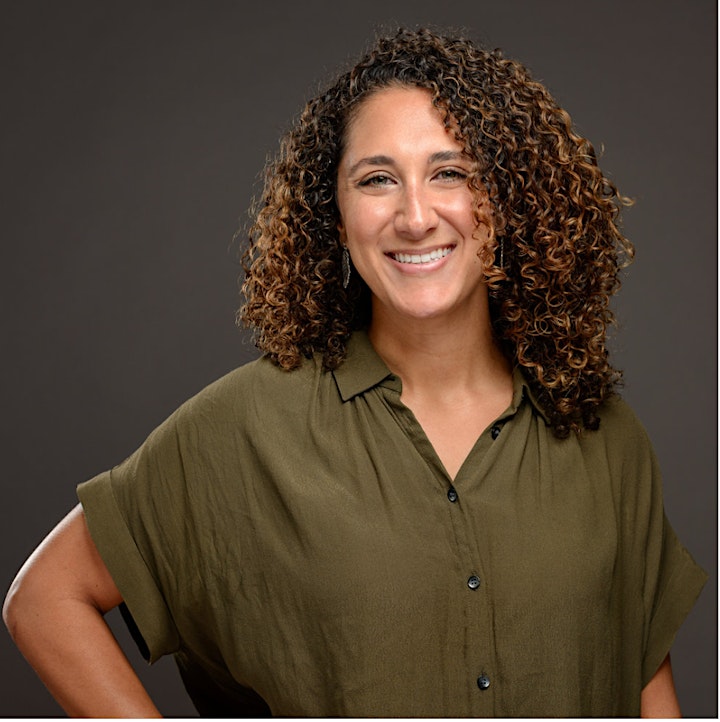 RaQuel Neal is a Licensed Clinical Social Worker and a Certified Staff Development Specialist.  She earned her Master 's degree in Social Work from California State University, East Bay with an emphasis in Social Justice, and certification in professional development with the University of California, Davis.  RaQuel currently sits on the Fairness & Equity Fellowship workgroup for Alameda County Children and Family Services, and is tasked with developing a racial equity curriculum for the Social Services Agency.