Click here to join us tonight at 4 pm PST / 7 pm EST for a sound therapy experience with integrative frequency practitioner Philip Jacobs from Toronto Sound Therapy. 
About this event
Join us in community with multi-disciplinary sound artist and integrative frequency practicioner Philip Jacobs for a musical journey into the forest of sounds. In this experiential and enchanting sound therapy session we will be practicing breathwork, meditation, and integration practices together.
Come relax, be inspired, breathe, connect with others in an intimate container and bask in the science and art of Philip's harmonies. Get comfortable and if you can, wear headphones!
Access
Our Nectara Circle community members get free access to this event and many others we host to support psychedelic wellness and integration. Please visit the community page for your free access link.
Not part of our community of people dedicated to integrating their psychedelic experiences into meaningful change? Learn more and apply to join for free access to this and integration circles, weekly practice events, community spaces, and more resourcing to help you live every day as a ceremony.
About Philip
Philip Jacobs is a sound healer and vibrational therapist, and retired (12 Years) Traditional Chinese Medicine practitioner and acupuncturist based in Toronto. He has been using vibroacoustic therapy (VAT) and song for over 25 years and in his private practice for mental health, addictions and chronic illness.
Phil approaches sound therapy through a branch of Chinese medicine called medical qigong. This ancient form of Chinese medicine is a complete system of health care that identifies the root causes of symptoms, and treats the body and mind as a whole. It is often practiced as an adjunct to Western medicine, as it may treat people with conditions that Western medicine finds ambiguous. Where Western medicine looks at individual organs, Eastern medicine looks at organ systems, with organs as the central point of these main systems.
He leads a Sound Therapy Certificate Program in Toronto.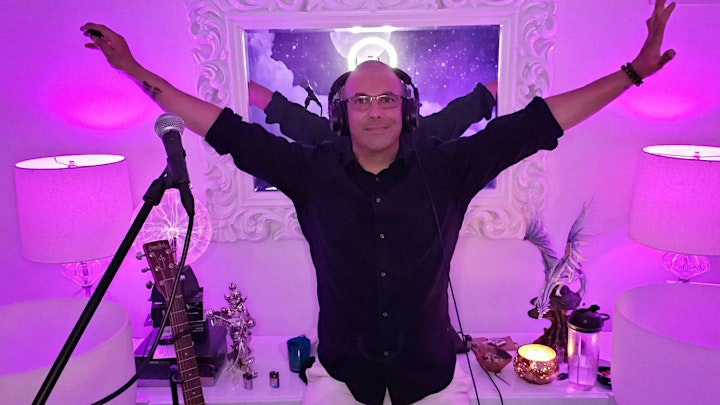 Background
Philip has a university level training in music and mathematics. His first real love and relationship is with music, sound, and vibration. He brings together 40 years love of music with his intensive training in Integrative Health, Eastern Medicine, Herbal Medicine, Mindfulness & Contemplative Therapy, Relational Psycho-Somatic Therapy and Sound Therapy.
Training and Intensive Experience in Plant Medicine in Yelapa, Mexico and Toronto, Canada with Dr. Gabor Maté MD