In line with Amerindian cosmologies, at the core of indigenous and mestizo shamanistic traditions in Peruvian Amazonia is the development of relationships with seen and unseen natural forces to gain knowledge, survival strategies, and influence on the environment and social milieu. These forces are related to as sentiences with their own agency in a delicate web of interconnectedness, a web whose balance influences the overall state of health of a community and of individuals. For the healer, the establishment of these relationships entails the incorporation of the sentience into his/her physical and energetic bodies through ingestion. In this process, song becomes the main means of communication.
This presentation will focus on the nature and functions of embodied singing in Peruvian Vegetalismo shamanistic practices involving the ritual use of mind altering plants, particularly the brew ayahuasca (Banisteropis caapi and Psychotria viridis), from emic and etic perspectives. In addition, I will include my studies on the phenomenology of the experience of the healer's singing on clients and for the healers themselves, to build hypotheses on the mechanisms by which these songs support the emergence of new forms and patterns of information to consciousness that may allow healthier states of being.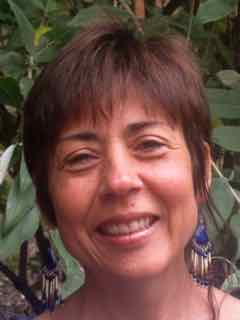 ————-
This workshop is part two of the Graduate Student Association for Psychedelic Studies' 
The Hidden Therapist: Music and Psychedelics Series
In this four-part series, we will learn the theory and practice of music in psychedelic healing work. This series is intended for graduate students and psychedelic-assisted clinicians. Participants are strongly encouraged to attend all four parts of the series. Scholarships are available upon request.
Tickets for each event sold separately. This ticket is ONLY for Part 2 of the series 
Part 1:
Music Theory for Psychedelic Assisted-Psychotherapy, March 13th 6-9pm
Dr. Sherry Raley
The Haven, Oakland CA
$30
Part 2:
Medicine songs in Peruvian Vegetalismo, April 17th 6pm-9pm
Dr. Susana Bustos
The Haven, Oakland CA
$30
Part 3:
How to Create Musical Playlists for Psychedelic Work, May 21st 6:30-9:30pm
Matt 'River' Baldwin
Brava Theater, San Francisco CA
$30
Part 4:
Psychedelic Playlist Experiential Journey, June 12, 2020 6pm-9pm
Envelop SF, San Francisco CA
$30