Music Theory for Psychedelic Assisted-Psychotherapy with Dr. Sherry Raley
Dr. Helen Bonny was part of the research team in the early 1970s at the Maryland Psychiatric Research Center, studying the consciousness-expanding effects of LSD. As a trained music therapist and musician, her primary role was to select the music that would help facilitate the experience of the research participants. This workshop will take an in-depth look at Dr. Bonny's contributions to the research as well as the development and theory of her Guided Imagery and Music method which evolved from it.
This workshop will be led by Dr. Sherry Raley. Dr. Raley is a licensed clinical psychologist, board-certified music therapist, and a Fellow of the Association for Music and Imagery.  She combines The Bonny Method of Guided Imagery and Music, verbal psychotherapy and other expressive arts modalities in her private practice working with adults. Her areas of clinical interest include working with LGBTQI clients, and issues stemming from childhood abuse and trauma, depression and anxiety.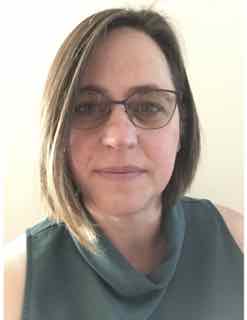 ————-
This workshop is part one of the Graduate Student Association for Psychedelic Studies' 
The Hidden Therapist: Music and Psychedelics Series
In this four-part series, we will learn the theory and practice of music in psychedelic healing work. This series is intended for graduate students and psychedelic-assisted clinicians. Participants are strongly encouraged to attend all four parts of the series. Scholarships are available upon request.
Tickets for each event sold separately. This ticket is ONLY for Part 1 of the series 
Part 1:
Music Theory for Psychedelic Assisted-Psychotherapy, March 13th 6-9pm
Dr. Sherry Raley
The Haven, Oakland CA
$30
Part 2:
Medicine songs in Peruvian Vegetalismo, April 17th 6pm-9pm
Dr. Susana Bustos
The Haven, Oakland CA
$30
Part 3:
How to Create Musical Playlists for Psychedelic Work, May 21st 6:30-9:30pm
Matt 'River' Baldwin
Brava Theater, San Francisco CA
$30
Part 4:
Psychedelic Playlist Experiential Journey, June 12, 2020 6pm-9pm
Envelop SF, San Francisco CA
$30